It's almost Easter, but eggs are a precious commodity in the stores these days. These egg ornaments are quick and easy and make a fun family activity for all ages.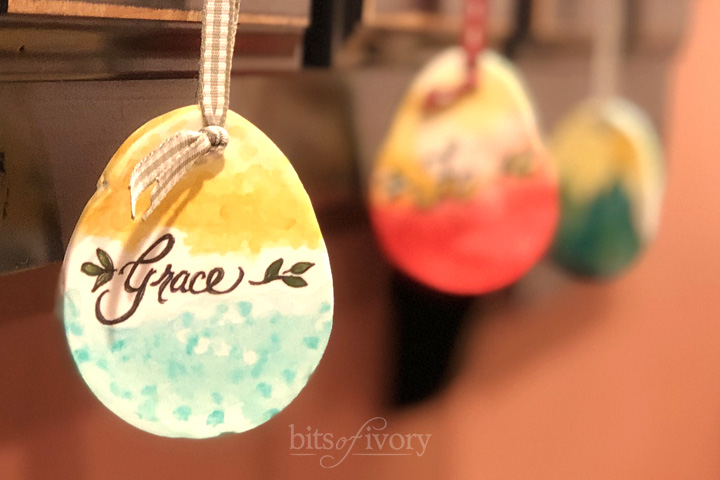 Instructions
You can use any salt dough recipe you like, but I used this baking soda ornament dough recipe that's a soft, smooth alternative. I added a couple of drops of lavender essential oil while I was kneading, and then rolled it to about 1/4 inch thick.
No egg-shaped cookie cutter? No problem! Just cut the top off of a water bottle and squeeze as you cut the dough. It forms a perfect egg shape!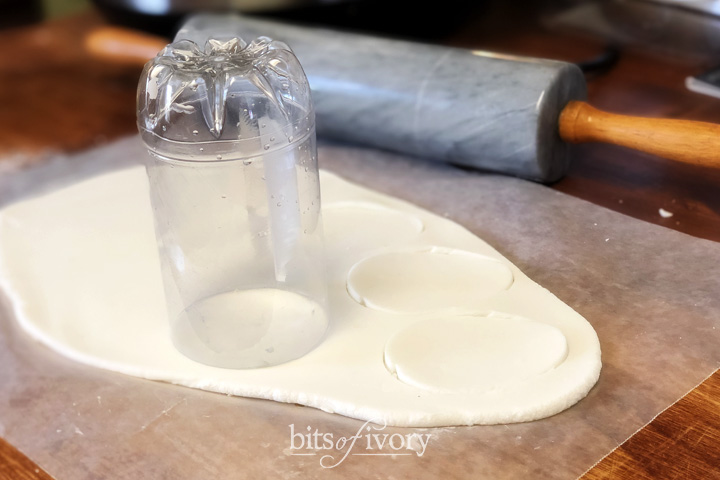 Make a hole in each egg with a straw or something sharp so that you can thread a ribbon or string through to hang the ornament.
Air-dry the Easter egg ornaments (fewer cracks) or bake them in a warm oven (175 degrees) until perfectly dry. My makeshift cookie cutter left some rough edges, so I sanded them a bit once they were cool!
You can use markers or acrylic paints to decorate your Easter egg ornaments. For these, I used watercolors which worked beautifully.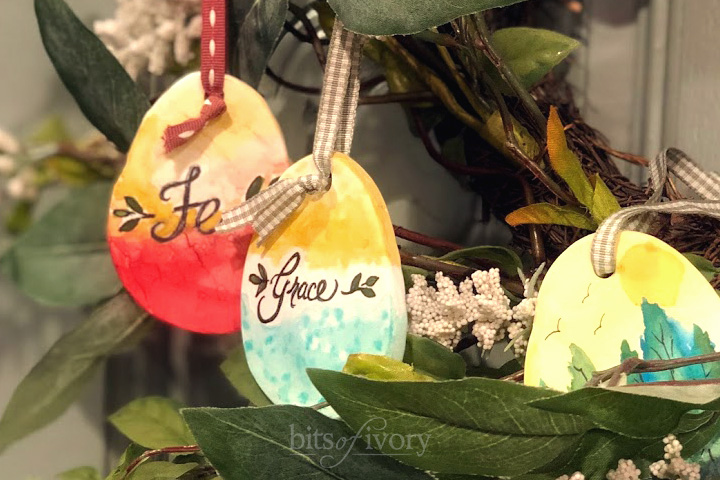 Instead of making a resolution this year, I chose the focus word "grace." Easter holds special meaning for me, and as I've studied and pondered on grace this year it has become more precious to me.
My son recently returned from serving as a missionary in Chile and requested his own egg with the word "fe" on it, the Spanish word for "faith." Being able to easily personalize these Easter egg ornaments is one of my favorite things.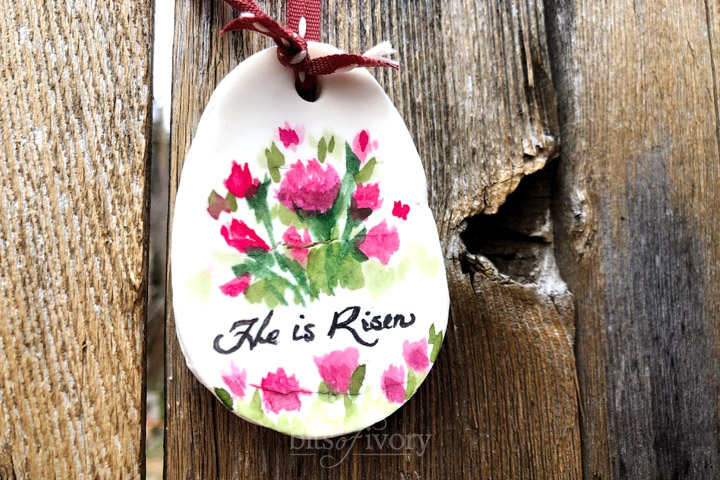 This Easter may be difficult in some ways with social distancing and scarcity of supplies at the grocery store. But it can also be special, with more family time and a chance to start new traditions.