I fell in love with bierocks my freshman year of college. A couple of fellow students offered me a ride home through the ride-share board. Their thoughtful mother sent beef and cabbage stuffed rolls for us to eat on the way.
They were delicious!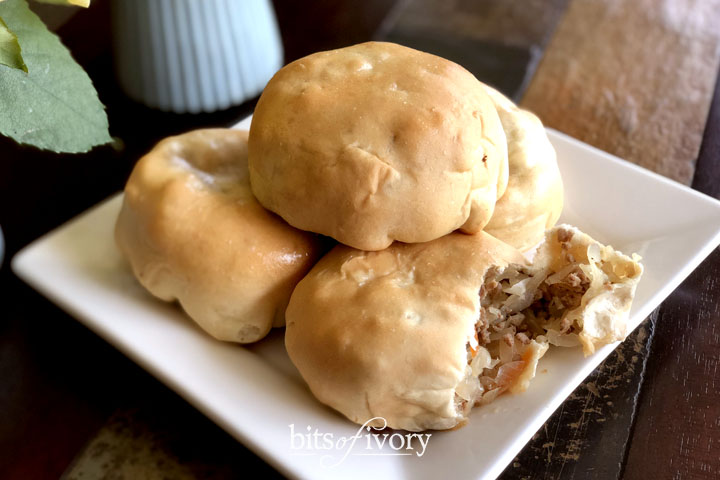 Years later, when I had mastered Google searches, I finally discovered what they're called (hint: not cabbage rolls), and learned how to make them.
Bierocks are so incredibly easy to make. And because it's who I am, I soon developed a few shortcuts to make them even easier using pre-shredded cabbage and frozen dinner roll dough.
---
Bierocks
Makes 12 beef and cabbage stuffed rolls
Ingredients:
1 lb lean ground beef
1 lb shredded cabbage (I use the pre-shredded coleslaw bags)
Medium onion, chopped
1 dozen Rhodes frozen dinner roll dough (thaw and allow to rise according to package instructions)
Salt and pepper to taste
Instructions:
(You can make the filling ahead of time and store it in the refrigerator if you wish.)
Brown the ground beef and drain (if needed). Add the cabbage, onion, and salt and pepper to taste.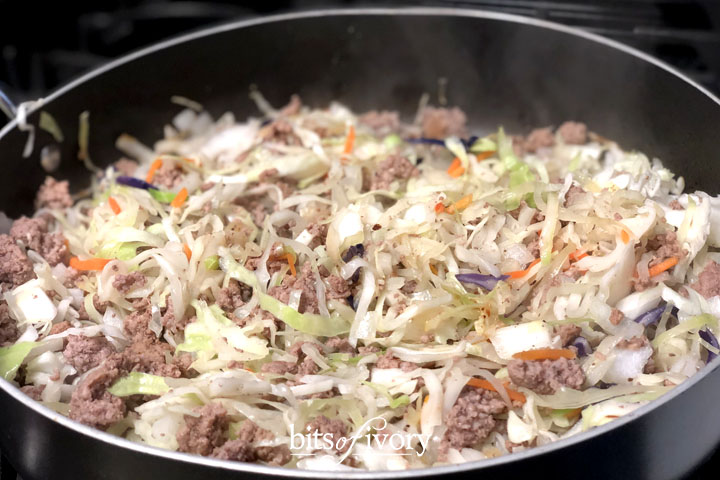 Next, cook the mixture over medium heat until the vegetables are soft and any liquid has cooked out.
Use a rolling pin to roll the dough until it is about 4″ diameter.
Add filling (I use 1/3 cup measuring cup, heaping) and then pinch edges together and place the rolls seam down on a greased baking sheet.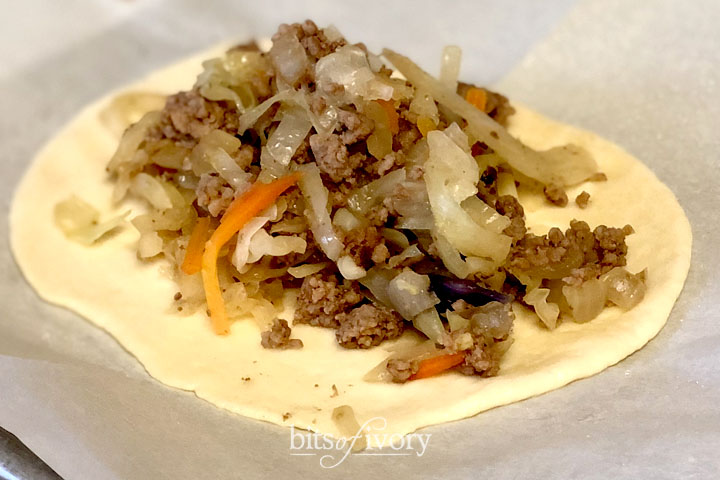 Allow the rolls to rise again for about 15 minutes.
Bake at 350 degrees Fahrenheit for 30 minutes or until golden brown and baked through.
Brush with melted butter if desired.
---
Bierocks are great anytime, but I especially love that they're easy to eat when you need something portable. No silverware is required, which makes it great for lunch. Or a picnic. Is it spring yet?
Guten Appetit!